Calvert County Chiropractor | Dr. Daniel Collins
In my case I didn't choose Chiropractic as a career, Chiropractic chose me.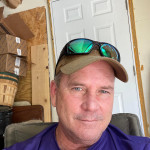 Please contact our office by phone and NOT thru this website,
I have been very fortunate to have grown up among different healthcare practitioners within my family, which included three chiropractors. I was fortunate not to have been a skeptic, or to have jumped through the medical gambit until I found "Chiropractic". I have always been active and I have had  injuries in which chiropractic was the ONLY viable solution.
Although I have had my own personal experiences that one would think would have motivated me to become a Chiropractor. In my case I didn't choose Chiropractic as a career, Chiropractic chose me. I wanted to make a difference, I wanted to make that difference in the actual lives I literally touched. Chiropractic is the only profession that allows me to do just that.
I would have to say retrospectively, that my education in becoming a Chiropractor began in high school. I went to the George School in Newtown Pennsylvania. It was a friend's boarding school. I learned the value of community and giving. I graduated in 1984 and went on to attend Villanova University where I earned my undergraduate degree. I graduated in 1988. I then continued my education at Life Chiropractic College in Marietta Georgia. It was challenging. The more I learned why chiropractic works and how it works, the more excited I became to be part of this natural profession. My true inspiration came from a nine-year-old patient that I had while attending chiropractic school. He had severe asthma and was constantly on a nebulizer, he was having upwards of 25 asthma attacks a day. I treated him in the clinic for a subluxation in the upper mid-back and upper neck for three months. I saw firsthand how a child challenged by ill health began to thrive. He no longer needed all of the pharmaceuticals or the nebulizer. Chiropractic gave him his life back and enabled him to be a child again.
Our Philosophy
Our practice focuses on health, vitality, and healing. Most patients come to us with specific issues like pain of one type or the other, trauma induced problems such as auto accidents, work related injuries and slips and falls to name a few. Our focus has always been keeping the body working optimally through chiropractic. The patient that responds best in our office is the patient that follows through with our care recommendations and understands that results are not achieved overnight. Each patient is an individual and therefore, there is never a cookbook treatment protocol. Each patient gets their own treatment plan, modeled to their own unique condition. We think of our patients as members of the office not merely patients, so it is always moving when a patient feels they can express in their own words how well they are feeling or have benefited from the care they had received.
We Are A Chiropractic Family
I am a single father of two young young men who are active in sports and equestrian activities. I practice what I preach. I receive chiropractic care on a regular monthly, and sometimes more frequent basis. I stay active and pursue an active life style. My children's spines are checked and adjusted regularly. My children rarely get ill and when they do its very short lived. Chiropractic keeps them healthy; they have never had an ear infection. My children have never taken an anti-biotic nor have they ever needed a prescription medication. We try to have a healthy diet. No junk food, limited sugar, whole foods whenever possible. We eat wild game, free range, and organic foods. We of course have our vices but attempt to live by example. I often get asked my position on many health-related subjects. I believe everyone should get well informed before making a family health decision regardless of the type of care. I believe antibiotics like other pharmaceuticals are over prescribed and often not necessary.
Now it's your turn! Let's sit and talk about your health challenges and how we can be of help to you. Call our office and lets arrange a time to explore your options. I look forward to speaking with you.